Uni-Vent Rör AB
CEO: Kostas Papadopoulos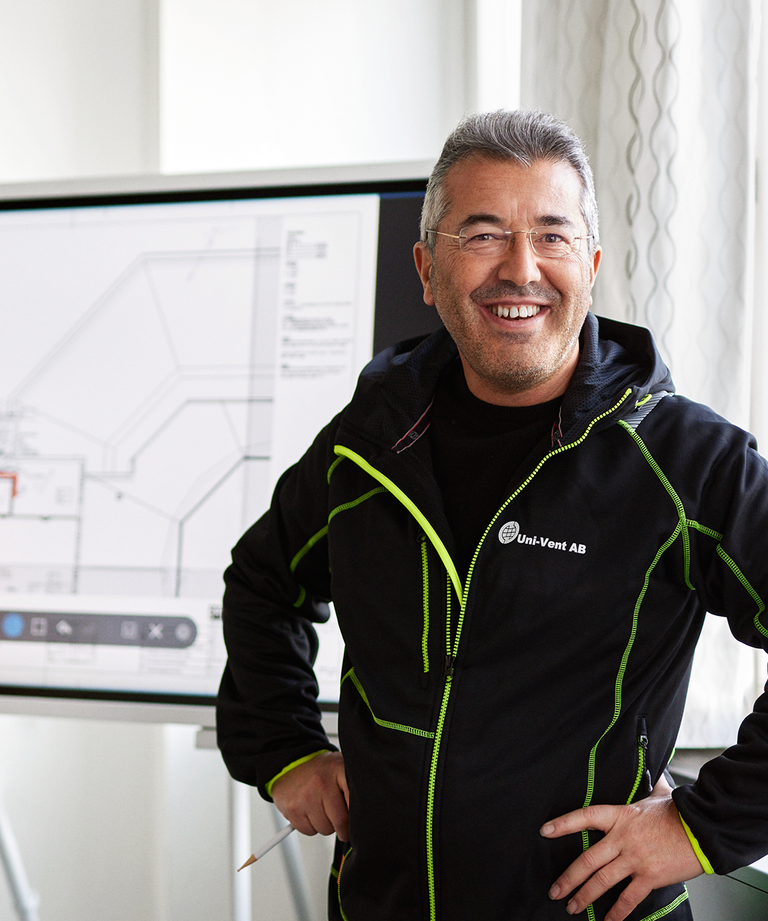 Founded in 2005, Uni-Vent is a ventilation company primarily engaged in airflow adjustments, measurements, investigations of ventilation systems and installations. The company works with everything from large commercial buildings and hospitals to smaller properties and residential projects.
Uni-Vent has around 30 employees and its net sales for 2022 amounted to SEK 79 million. The company was taken over by Novedo in Q2 2021.
We realised the benefits of being part of a larger industrial group, but while many companies expressed their interest, we didn't find a collaboration that felt right. With Novedo, however, we reached a consensus on our goals and how to achieve them, along with the best approach for our continued growth.