Strategy and vision
Novedo acquires profitable companies with a proven business model, a developed niche position and a sound business culture. The acquired companies are provided with the specific premises needed to further develop over time and to create the best conditions for value growth.
Identifying the right portfolio companies
Our acquisition strategy makes up a fundamental part of Novedo's business model and long-term value growth. So far, Novedo has established a strong position in the market and has analysed a broad range of possibilities. Central to Novedo's strategy is that we place major importance in the acquisition process on analysing the entity's industrial and company culture. Novedo acquires companies managed on the basis of sound commercial competence and who incorporate sound values. These are often companies with a clear entrepreneurial spirit. Unprofitable companies, "turnaround cases", are not appropriate in terms of them being included in Novedo's enterprise group. Novedo has a balanced revenue flow between construction and service projects and between new production and aftermarket, something that provides the Group with a good risk spread.
Our acquisition criteria
Our acqusition strategy makes up a fundamental part of Novedo's business model and long-term value growth. Novedo has established seven criteria determining the types of companies we are seeking to acquire.
Sound company culture
Strong entrepreneurs
Proven business model
Developed niche position
Good customer relationships
EBITA-margin of at least 10 percent
Strong cash flow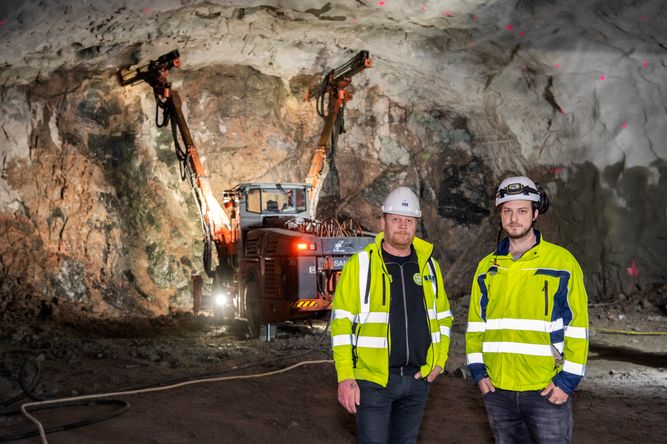 Geographical diversification
So far, Novedo's primary focus has been on acquiring companies with their major operations in Sweden and with a good geographical spread between the portfolio companies. In order to create the premises for a long-term successful acquisition strategy incorporating a broad selection area, Novedo will identify acquisition possibilities outside Sweden. By expanding the operations in Europe, Novedo will also achieve a long-term sound geographcial diversification.
Core values
Novedo has determined three core values which will serve as guidance in our work and operations.
Trust
For us, the personal meeting is important. We build long-term relationships based on mutual trust and respect. We invest, lead and act with the heart.
Business
Novedo's companies are run with strong professionalism and a healthy corporate culture. Our companies are specialists in their fields and together we create the best possible value growth.
Core
We consider the companies' unique operations, history and culture as our most important asset. Decisions are always made close to our core - our customers, employees and the market.