Valter Eklund Stenentreprenader AB
CEO: Mikael Stjernborg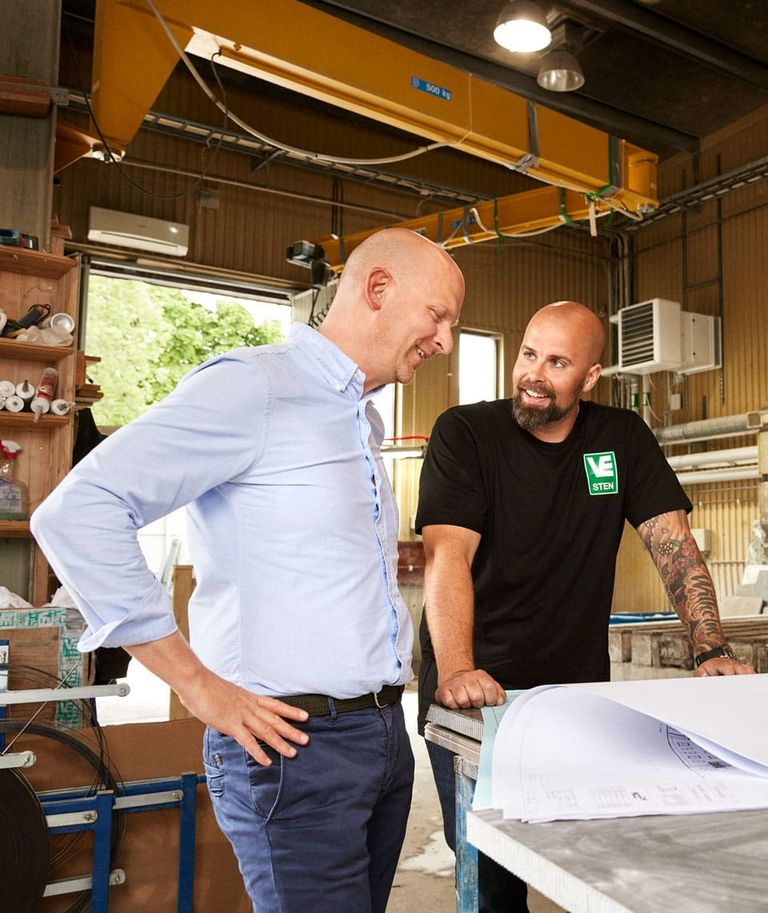 Valter Eklund/VE Sten was founded in 1938 and is run by the current CEO Mikael Stjernborg and his colleague Jonas Eklund (both former third-generation owner). The company is a supplier of natural stone for both private and public environments. The product portfolio ranges from floors, facades, stairs and bathrooms to garden facilities with paving stones or ground facilities in public environments.
The products are evenly divided between new construction and renovation/maintenance/service.
Valter Eklund has around 50 employees and its net sales for 2022 amounted to SEK 133 million. The company was taken over by Novedo in Q2 2021.
I have changed and improved everything I could see, and it has paid off. With Novedo as an owner, we can now take the company further. The fact that Novedo understands and respects the company's history and soul was an important factor when we chose to sell to Novedo.