Gnesta Bergbyggare
Nenad Blagojevic, CEO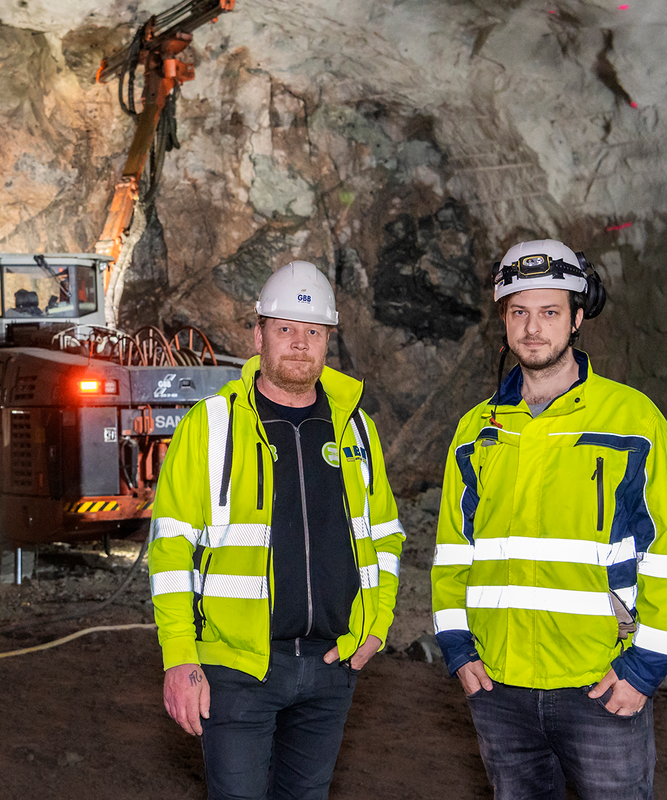 Gnesta Bergbyggare is CEO of Gnesta Bergbyggare, an innovative and expansive group in the rock engineering sector. The business was founded in Gnesta in 1996 by Dennis Hedström, who currently heads the group alongside Nenad Blagojevic, who joined the company in 2012.
Gnesta Bergbyggare conducts all type of work related to rock. This primarily involves rock blasting, rock splitting and rock reinforcement for such clients as Peab, Skanska, NCC, the Swedish Transport Administration and Stockholm Vatten. Including its Group companies, Gnesta Bergbyggare has sales of about SEK 280 million.
– Today, we are one of the largest players in rock blasting and rock works in the Nordic.
Over the years, the company has developed and improved technical equipment for rock engineering in its own workshop. For example, the company was first to introduce small sound-suppressed drill rigs for rock engineering in sensitive environments.
— The reason we wanted to be part of Novedo specifically was essentially because they knew what they were talking about and had the best offer. They are respectable and conducted proper due diligence. We liked that
"

Novedo are respectable and conducted proper due diligence.
We liked that